collaborate. study. exlore. create.
We are working on a collaborative mixed media visual arts project through which we are re-creating 50 iconic images of influential musicians throughout history. This is a technical study of each scene and an homage to every artists palpable influence on past, present and future generations.
With gracious support from SR Visual, Adrienne Moon, Studio 303, Leah Marie Jordan and many others to be mentioned in the coming months as we release more images and details about the big showing.
We intend to host an exhibition of our work at a large artist's space in Denver (early 2018) to showcase the people involved and to activate a space with new people, live music from local bands and up-and-coming entrepreneurs. Stay tuned to https://www.facebook.com/TrevorDToms/ for updates.
1/50: Not the first of his kind, but a powerful icon nonetheless, Jim Morrison captured the hearts and imaginations of artists, writers, spectators and fellow poets alike. No matter the context, his influence is remarkable. The first time I ever heard the doors was on KOOL 105 when it was Denver's oldies station. I was in grade school and remember my father saying "this version is not as good" inreference to the famous tune "Light My Fire", originally written by Robbie Krieger of The Doors and famously covered by José Feliciano. Even my father, a starch-collar businessman and stern parental figure to me knew who The Doors were. I found out years later he had seen them live in concert in 1967 in California and was way less of a square than I pegged him to be. That anecdote illustrates just how much Jim Morrison was a force to be reckoned with and his influences touched many, for better or worse, and always left a lasting impression. I am far too young to have ever seen Jim Morrison alive, but I can hear the passion in his voice and feel the power of his poetry come to life in song. Through this re-creation of the "Young Lion" photoshoot by Joel Brodsky I hope to channel that energy that made Morrison a shining star and a muse among the masses, and I wish to express my admiration for a true artist.
Hair/Neckless: Adrienne Moon Photograph: SR Visual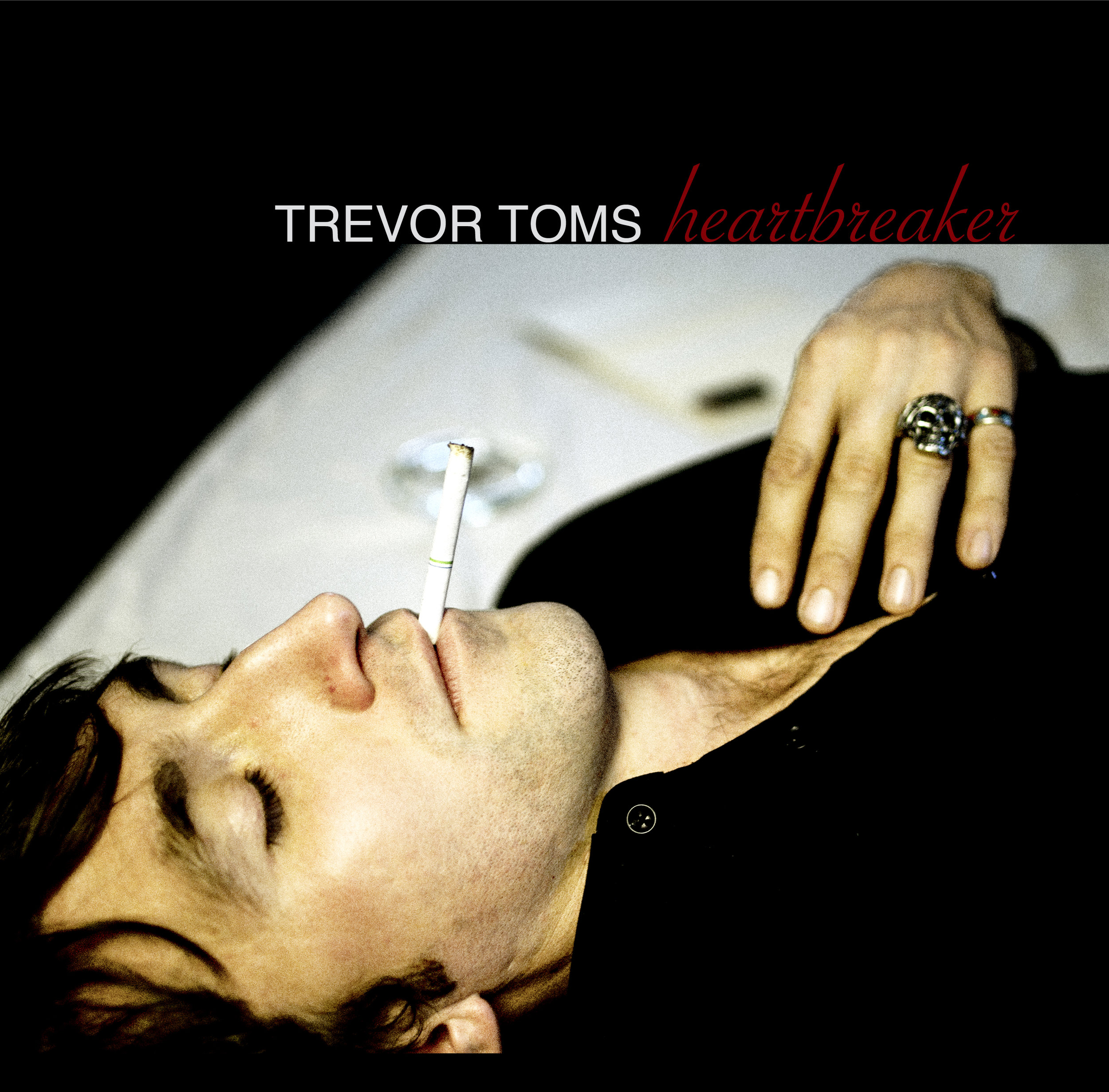 2/50: That one, clear, painful moment when you can actually hear a heart break, hear it shatter into a thousand pieces: that was the first time I ever heard Ryan Adams. I was young and in love, a feather caught in a wind of teenage hormones and naive notions of romance. She was a mess of her own and held me spellbound for years. The night that I mustered the courage to express my love for her was the night she introduced me to the stellar singer-songwriter that is Ryan Adams. Ever since that day I have been in love with his sad poetry and his ability to write and perform in multiple genera with an ease and style all his own. A prime example of this is when Ryan Adams covered Taylor Swift's "1989" album. Art takes on new significance when it is studied, adapted and presented from a different perspective. That is why we are working on this collaborative project "Make Me". It takes a snapshot of other artists' original work, studies it, re-creates it and therefore attempts to shed a new light on it while growing and learning through it.
Photography: SR Visual Hair/Makeup/Props: Adrienne Moon
If you like our project please help support our endeavors to bring it public here: http://kck.st/2t0MOhN
3/50: Roy Orbison. I grew up listening to oldies and could always pick out his unique wailing vibrato soaring above the static of the AM airwaves. I first learned about love and romance from his biggest hits like "Oh Pretty Woman", "Only In Dreams", "Only The Crying" and many others. Roy Orbison had a talent all his own and a work ethic (I imagine) that put him at the top of the charts year after year. Here is a link to one of his performances (Black and White Night) that is quite powerful, even after all these years and even through the translation of live performance to video: https://www.youtube.com/watch?v=_PLq0_7k1jk&list=PL-VaX0qHzYixAjP2Ue0Llgb8pwUZ09zFX
That performance also included support from a number of other music icons which speaks to Roy Orbison's wide reach and depth of influence.
Photoraphy: SR Visual Hair/Costume: Adrienne Moon Model/Graphics: Trevor Toms
 
4/50: Outkast. "So fresh and so clean..." The album Stankonia was one of the first hip-hop albums I ever owned. It was one of the only ones I could get my hands on as an adolescent because the version I picked up at Twist & Shout Records was a radio edit and did not have the "Explicit" label that would have raised the eyebrows of my parents. Outkast captures a wide audience and delivers a musical and visual feast even in their earliest videos like "Rosa Parks" https://www.youtube.com/watch?v=drsQLEU0N1Y
We had a lot of fun photographing the Stankonia album cover because of the many details involved. At one point in the shoot, Shaun (SR Visual) pointed out that André 3000 was so shiny on that album cover, that we had to grease me up if we were going to really nail the shot. So what did we do? Grabbed the olive oil from the kitchen and slathered it on under the hot studio lights. All of the shots in this project, "Make Me", are rife with little anecdotes like this. Stay tuned for more! And please support our project here: http://kck.st/2t0MOhN
Photography: SR Visuall Hair/Makeup: Adrienne Moon Model/Graphics: Trevor Toms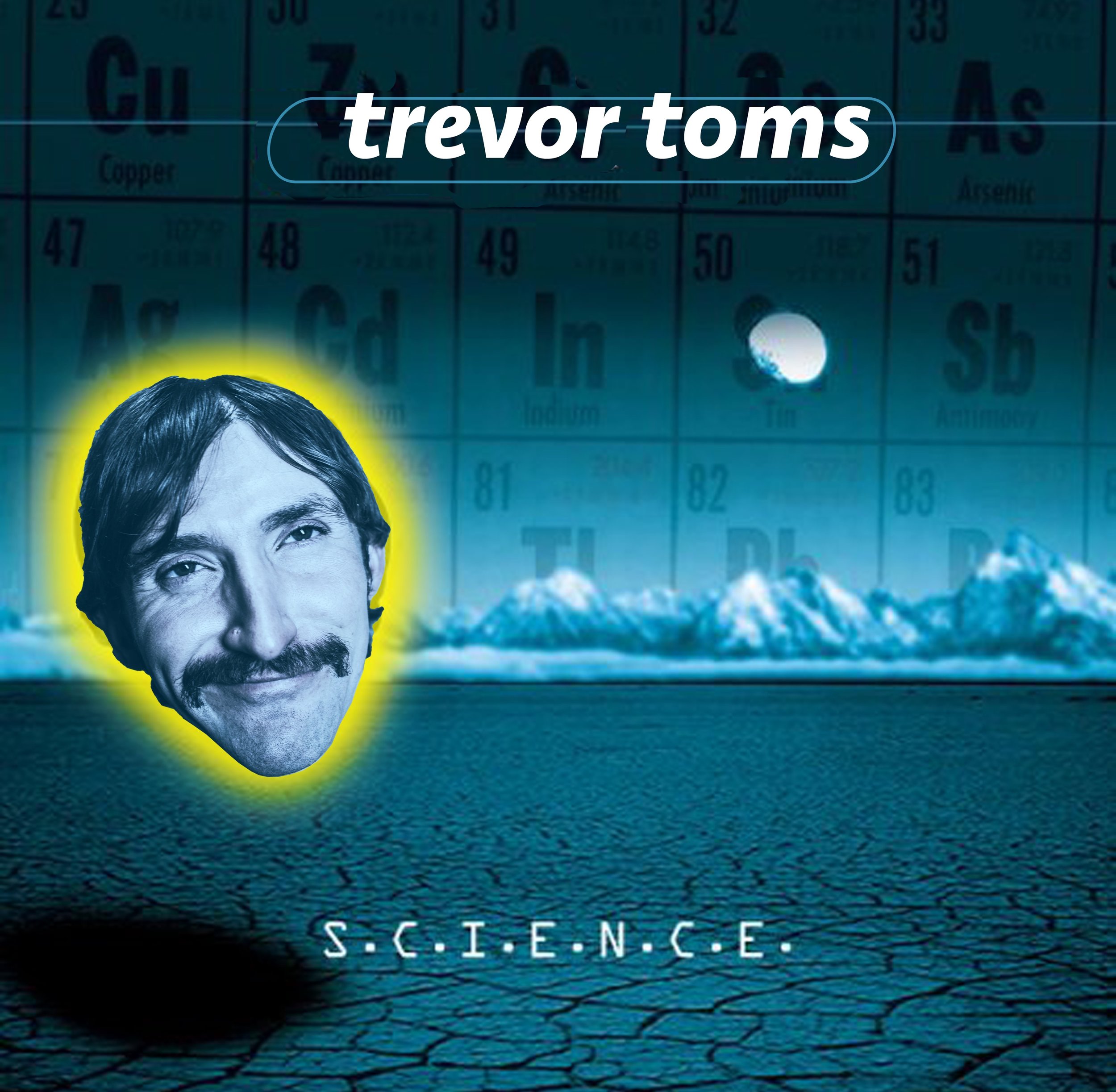 5/50: Incubus was an important muse for me and Shaun when we were young. He always had them playing in the CD player in his car when we were in high school. Late nights and 3rd row at one of their first Red Rocks Park and Amphitheater shows were experiences I will never forget. That one specific moment was magical. I felt the power of music coursing through my veins and ringing in my ears. Around that time Incubus was on heavy rotation on my own Diskman as I studied Brandon Boyd's lyrics and worked on acoustic originals of my own that sought to echo that poetry and power. Incubus adapts to new trends in rock music and does so with a style all their own that keeps their fans engaged and wanting more. That flexibility is one of the most challenging aspects in the life and career of an artist and I admire their work ethic and unending creativity. Bonus: If you look closely at the "Alive At Red Rocks" DVD from Incubus you will see a young Shaun and Trevor howling a few rows back. Please support this multi-media, collaborative project through our Kickstarter funding project here: http://kck.st/2t0MOhN. Love, TT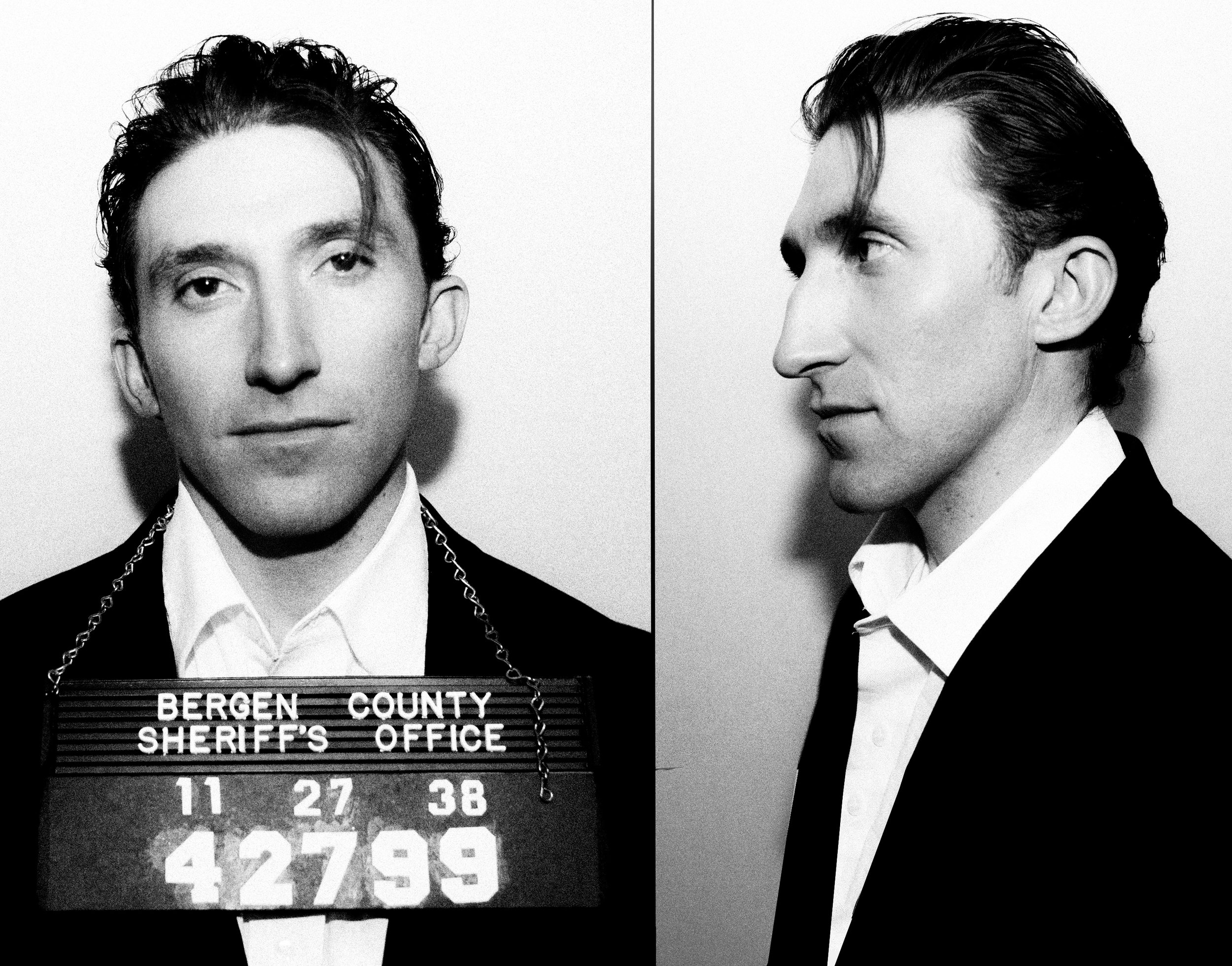 6/50: Frank Sinatra. The handsome, blue-eyed dream with an angel's voice. Many years before I was born Sinatra had changed the world with his sweet crooning and classic cool style. There was no way my mug was going to possibly compare to Sinatra's swagger, but we thought we would have a little fun and re-create his mug shot from 1938 for this iteration. That image humanizes the cultural and musical giant that was Sinatra. He was a hard working, driven man with problems all his own. It is important to remember that all of these musical and cultural icons were folks just like you and I. Through re-creation of these famous images we are learning about depth of these characters and finding them more human and tangible than the representations of them expressed in pop culture.
Whilst perusing old Johnny Carson interviews I saw Sinatra open up and expose his heart in a candid exchange with Carson. Sinatra was asked, "when you're in a romantic mood and you're trying to make out, who do you put on"? His response was sincere: Ravel, Debussy, and you know, "classy jazz"...
We all have influences that change our world view and music that narrates our stories. "Make Me" is an attempt to deconstruct and reflect upon these influences and deepen our understanding of the impact they have on our lives.
Photography: SR Visual Hair/Makeup/Props: Adrienne Moon Model:Trevor Toms
7/50: The Weeknd. I love this album, it shows a maturity and depth to his music and growth in his career. His collaboration with Daft Punk, Lana Del Rey and others enhances his product and brings it to the attention of others who may not otherwise have sought out this album. Through our collaborative project "Make Me", we are learning that our creativity and accuracy are dramatically improved because everyone focuses on different aspects of each shot and works to improve those details. The lighting in this one was challenging because we needed to get the highlights on the jacket to show without it looking plastic (which it definitely was :p). I doubt the Weeknd wore a $10 plastic jacket in his album cover or used cardboard, plastic jewels and spray paint for his cross, but we made it work thanks to good friends and a collaborative, can-do attitude.
Our re-creation of The Weeknd's album cover was important to me as he has been a huge influence on my solo music recently. I hope we did the Starboy album cover justice.

Photography/Lighting: SR Visual Hair/Makeup/Props: Adrienne MoonModel/Graphics: Trevor Toms
8/50: Nirvana. A band, a state of being and transcendence from the endless cycle of human suffering. One of my first CDs was Nirvana's "Nevermind". At the tender age of 12, I did not understand the depth of the social or political issues brought up in Kurt Cobain's lyrics, but I know I liked their distorted and emotive version of Grunge Rock. With only three studio albums produced, Nirvana still managed to garner international fame and admiration in their time and long after they disbanded. That alone speaks to their power as artists and hard-working individuals. I chose to recreate an image of Cobain onstage for an MTVUnplugged performance because that video allowed us to really see his heart poured out live, as opposed to just hearing the studio cuts. There is so much one could say about Kurt Cobain and Nirvana, but words fall short of just putting on one of their records and transcending reality for awhile. Check out clips of this performance here: https://www.youtube.com/watch…
Photography: SR Visual Hair/Makeup/Costume: Adrienne Moon Props/Model/Graphics: Trevor Toms
9/50: Buddy Holly was one of my favorite musicians as a kid. He was a powerhouse who helped to found the rock and roll genera in the 1950's and 1960's with hits like "That'll Be The Day" and "Maybe Baby". Twangy guitars, cool pips and of course his iconic look. Even modern bands like Weezer studied his style and sound. This shot was a quick one as it only took some spectacles and an Arc Thrift Stores sport coat to complete the look. Like many album covers at the time it was a basic portrait of the artist. That said, it took some cunning on the part of SR Visual to get the lighting just right. Shaun at SR Visual has had his work cut out for him on the "Make Me" project because it is much easier to take an original photograph than it is to re-create one in our basement-level music studio some 60 odd years later.
We will be exhibiting these prints this winter/spring at a big party so please stay tuned for details on that and check out www.trevortoms.com/makeme for more images and stories.
Photography: SR Visual Hair/Makeup: Adrienne Moon Model/Graphics: Trevor Toms
10/50: Don Henley. The prolific poet who is a shining star in country, folk and even pop music has made a deep impact on my music career and touched the hearts of millions. Henley is known best for his time with The Eagles, but I would argue that his early solo work has been equally as influential. Even The Ataris, a punk band from Indiana, covered Henley's "Boys of Summer" with great commercial success. At 68 years of age Don Henley put out a new album that collaborates with both old and new stars (Mick Jagger, Merle Haggard, Martina McBride, Dolly Parton and Miranda Lambert). His songwriting and voice still ring true. That is why we chose to pay homage to Henley with our version of his album cover for "The End of The Innocence". For more artist recreations check out https://www.trevortoms.com/make-me.
Photography: SR Visual Hair/Props: Adrienne Moon Model/Graphics: Trevor Toms
11/50: Beethoven. Timeless and powerfully dark. A man alone on the mount, battered by frozen winds and bathed in glorious sunlight. Picture him now, hunched over his piano or dimly lit writing desk, struggling with the final movement of a symphony he has been working on for months. How to turn this singular phrase, or how to allow the orchestra to gracefully fall so that a crescendo to the finale will be as impactful as the piece's introduction? I admire not the idealized version of Beethoven (as depicted in portraits of him like this one), but the man, a failure and success in his own mind, scribbling and stumbling over his own genius.
For this artist re-creation we rented a costume from Disguises Costumeswhere they have nearly everything you could want to transport yourself to another time or place. We also used more hair product than fit on my sink counter. With the recent arrival of autumn I recommend you give Beethoven's music another try, but spend the time to listen to the full symphonies and deeper tracks not often played. CPR Classical is a good place to explore more classical music. And since Halloween is but a month away, check out Disguises Costumes!
Photography: SR Visual Hair/Makeup: Adrienne Moon Costume: Disguises Costumes Model/Photoshop Graphics: Trevor Toms
12/50: Mick Jagger. An icon if there ever was one. His undeniable swagger, his powerful voice and the way he perfectly walked a line between genders helped to create him as a rock legend. With The Rolling Stones, Jagger shaped a generation of rebellious rock and rollers that spoke out against the norms of society. The Rolling Stones were deep. They played country, blues, soul, American rock roots and influenced countless musicians around the world for generations. We all know their hits, but I recommend buying a record and diving into their b-sides for a journey inside the minds of musical genius. If you don't end up dancing like a funky, over-caffeinated, hip-shaking chicken, then you ain't got no soul.
Photography: SR Visual Hair/Makeup/Costume: Adrienne Moon Costume Contribution: Sears woman's summer collection Model: Trevor Toms
13/50: Ozzy Osbourne. With Halloween just around the corner I thought it appropriate to feature the Prince of Darkness himself. His solo work on that particular album includes a disk of cover songs that he knocks out of the park. Artists are nothing without those that came before them and Ozzy's renditions of John Lennon, Mott the Hoople and others is killer. Ozzy was known for many things, including his outlandish onstage performances where he bit the heads off bats, but his talent as an artist goes so much deeper. Give his demo and cover tracks a listen and then put on any Black Sabbath album and go for a drive. The three songs that iHeartRadio plays on their stations are lame compared to the depth of Black Sabbath's deeper cuts. I mean, seriously, if a soul singer like Charles Bradley (RIP) covers an Ozzy song, you know its good (https://www.youtube.com/watch?v=xi49yirJiEA)
Photography: SR Visual, Costume/Makeup: Adrienne Moon Model: Trevor Toms Wig: Disguises Costumes